BASE your DECISIONS ON DATA, instead on gut feelings!
Why don't customers come? How do I reach them? Where do the competitors get customers from? How do I move up in Google to better positions for the most important keywords?
Familiar questions, aren't they?!   
This information is essential to the success of a business, but the answers are not always clear.
With SEO-based competitor analysis, we can answer these questions, among other things, and help build a conscious digital presence to break the market.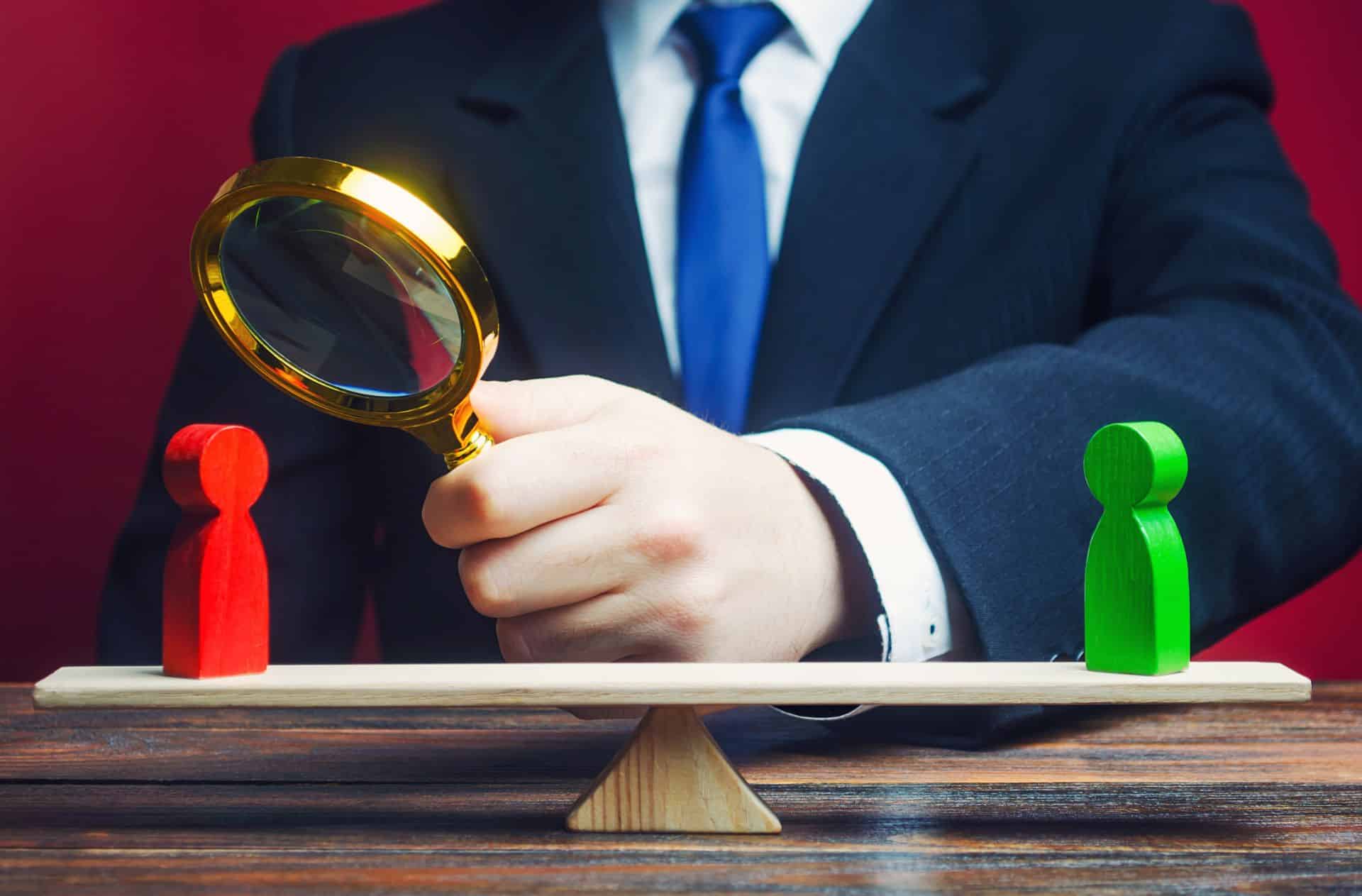 Learn about your competitors'digital marketing strategies so you can always be one step ahead of them!
What are the benefits of SEO competitor analysis?
Accurately presents the market
Competitor analysis allows you to see exactly who your real competitors are and what digital marketing strategy they are pursuing. If you have this information at hands, you can always be a step ahead of them.
It shows how successful your online presence is
You can get information not only about your competitors, but also about the results of your business. With SEO-based competitor analysis, you can understand the gaps that need to be fulfilled to succeed.
Competitor analysis can help in developing an effective digital marketing strategy
From the competitor analysis, important data can be extracted that will greatly facilitate the development of an effective digital marketing strategy in the future.
The results of marketing decisions become traceable
Competitor analysis can be constantly updated and compared with previous data, so the results of marketing decisions become accurately visible. Any erroneous or ineffective steps can be detected and corrected in a timely manner.
Makes it easier to make business decisions
Making business decisions is a difficult task as there are a lot of risk factors that can arise. Fortunately, these risk factors can be reduced with useful information. With SEO-based competitor analysis in your hand, you no longer have to grope in the dark when deciding on the future of your company, as you can extract a lot of useful information from it.
If you are unsure whether you need a competitor analysis, ask yourself:
How much can you lose by not recognizing your competitors in time or not knowing what they are up to? And how much is it worth to your company if you see exactly where the competition gets its traffic from?
Don't waste more money on strategies that don't work. Get to know the exact market picture so that your money and energy invested in marketing will finally pay off.